Sobre nosotros
Tamarind India Foodbook te ofrece la más exquisita variedad de Pizza que puedes encontrar en Ibiza Ven a visitarnos o haz tu pedido online. Verás como te sorprenderemos con nuestras especialidades.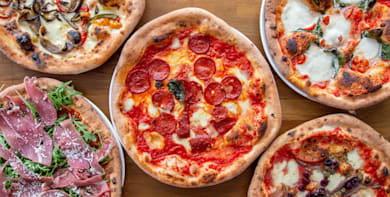 Opiniones
218 comentarios
Samantha
"La pizza estaba muy rico como siempre. Pero las patatas estaban muy blandas y húmedas porque el embalaje es incorrecto."
14/04/2021
Snr.
"love these guys!"
10/04/2021
Javier
"Perfecfo como siempre... solo pueden hablar mal la competencia"
28/03/2021
Javier
"Lo mejor"
25/03/2021
Menú
Chicken Korma
Curry sooked with cream, coconut and almond
Pollo korma: salsa curry con coco, almendras, nata y especias
9,50 €
Chicken Tikka Masala
Chicken sauteed in sauce with onion and tomato
Pollo tikka masala: pollo deshuesado en salsa con cebolla, tomate y pimiento
9,50 €
Chicken Rogan Josh
Chicken sautéed curry sauce with tomato and ginger
Pollo rogan josh: pollo en salsa de curry con tomate
9,50 €
Chicken Jalfrezi
Chicken cooked with tomato, pepper, garlic and coriander
Pollo jalfrezi: pollo con cebolla, pimiento, tomate y salsa
9,50 €
Chicken Do Piaza
Chicken sautéed in curry sauce garnished with onions
Pollo do piaza: pollo con salsa curry y cebolla
9,50 €
Chicken Curry
Chicken with curry paste
Pollo curry: pollo con salsa curry
9,50 €
Chicken Madras
Chicken with curry and madras paste
Pollo madras: pollo con curry y salsa madras
9,50 €
Butter Chicken
Chicken cooked with butter and tomato paste
Pollo con mantequilla: pollo con mantequilla, salsa de tomate y especias
9,50 €
Saag Chicken
Delicately spiced sauce with spinach, onion and fresh ginger
Pollo espinacas: pollo con espinacas, salsa, cebolla, jengibre y especias
9,50 €
Chilly Chicken
Chicken with green pepper, onion and soya sauce
Pollo chilly: pollo con pimientos verdes, cebolla y salsa de soja
9,50 €
Karahi Chicken
Combination of diced onions, green and red peppers, garlic, ginger with sauce
Pollo karahi: pollo mezclado con pimiento verde y rojo, cebolla, tomate, especias, jengibre, ajo y salsa
9,50 €
Alitas de Pollo + Patatas
6,00 €
Nuggets de Pollo + Patatas
6,00 €
Calamares a la Romana + Ensalada + Patatas
6,95 €
Gambas Crujientes
De gambas guni + ensalada
7,95 €
Pollo Crujiente + Ensalada con Salsa Agridulce
7,95 €
Nachos con Queso y Guacamole
4,95 €
Ensalada de Queso Frito
Mixta+ queso de cabra frito, jamón serrano y salsa blanca
7,50 €
Ensalada Mixta
Lechuga, tomate, cebolla, maíz, pepino, y zanahoria.
4,95 €
Ensalada de Atún
Mixta + oliva negra y atún
7,50 €
Ensalada de Pollo
Mixta + pollo, piña y salsa cocktail
7,50 €
Normal de la Casa Pollo
Lechuga, tomate, cebolla, carne asada y salsa
4,50 €
Normal de la Casa Ternera
Lechuga, tomate, cebolla, carne asada y salsa
4,50 €
Normal de la Casa Mixto
Lechuga, tomate, cebolla, carne asada y salsa
4,50 €
Dóner con Queso - Pollo
Lechuga, tomate, cebolla, maíz, remolacha, carne y salsas
5,00 €
Dóner con Queso - Ternera
Lechuga, tomate, cebolla, maíz, remolacha, carne y salsas
5,00 €
Döner con Queso - Mixto
Lechuga, tomate, cebolla, maíz, remolacha, carne y salsas
5,00 €
Döner Kebab Solo Carne Pollo
Carne y slsa
5,00 €
Döner Kebab Solo Carne Ternera
Carne y slsa
5,00 €
Döner Kebab Solo Carne Mixto
Carne y slsa
5,00 €
Plato de Carne Pollo
Ensalada, carne , patatas y pan
7,00 €
Plato de Carne Ternera
Ensalada, carne , patatas y pan
7,00 €
Plato de Carne Mixto
Ensalada, carne , patatas y pan
7,00 €
Prawn Madras
Gambas madras
11,50 €
Prawn Do Piaza
Gambas do piaza
11,50 €
Lentil Soup
Sopa de lentejas
4,00 €
Tomato Soup
Sopa de tomate
4,00 €
Lamb Korma
Lamb cooked with cream, coconut, almond and sauce
Cordero korma: cordero con salsa curry, coco, almendras, nata y especias
10,50 €
Lamb Curry
Lamb cooked with curry sauce
Cordero curry: cordero con salsa curry especias
10,50 €
Lamb Madras
Lamb with curry and madras sauce
Cordero madras: cordero en salsa madras y curry
10,50 €
Lamb Saag
Lamb cooked with spinach, onion, ginger and sauce
Cordero con espinacas: cordero con espinacas con salsa, cebolla y jengibre
10,50 €
Jalfrezi Lamb
Lamb cooked with onion, tomato, pepper, garlic, coriander ant touch with sauce
Cordero jalfrezi: cordero con salsa, cebolla, pimiento verde, tomate y cilantro
10,50 €
Vindaloo Lamb
Lamb with spicy sauce and vinegar (hot spicy)
Cordero vindaloo: cordero con salsa picante y vinagre (muy picante)
10,50 €
Do Piaza Lamb
Lamb cooked with curry sauce and onions
Cordero do piaza: cordero con salsa de curry y cebolla
10,50 €
Chicken Tikka
Bonoles chicken roasted in tandoor with sepices
Pollo tikka: pechuga de pollo asado en tandoori con especias
11,50 €
Chicken Tandoori
Chicken marinated and roasted in tandoor
Pollo tandoori
15,00 €
Seekh Kebab
Fingers rolls of minced meat seasoned and grilled in tandoor
Carne picada de cordero y cocinado en horno
13,00 €
Mix Tandoori Plate
Pieces of chicken, lamb, and prawns roasted in tandoor
Plato mixto tandoori: pollo tikka, cordero tikka, seekh kebab, pollo tandoori y gambas tandoori
14,50 €
Menú 8
5 kebabs normales (carne de pollo, ternera o mixto)
20,00 €
Menú 9
Pizza 26cm + Kebab normal + 2 Refrescos lata
13,00 €
Menú 10
2 Kebabs normales + 2 raciones de patatas fritas + 2 refrescos lata
14,90 €
Menú 2 Hamburguesas con Patatas y 2 Bebidas
15,00 €
Menú 1
2 pizza pequeñas + 2 latas
14,00 €
Menú 2
1 pizza mediana + 2 döner + 3 latas
18,50 €
Menú 3
2 pizzas medianas + 2 latas
18,00 €
Menú 4
2 pizzas familiares + 2 latas
24,00 €
Menú 5
3 pizzas pequeñas + 3 latas
19,00 €
Menú 6
3 döner kebab + 3 latas
16,50 €
Veg Samosa
Vegetable dumplings stuffed with potatoes and peas
Samosas vegetales: empanadillas de verdura
3,50 €
Veg Pakora
Vegetables coated with gram flour and fried
Vegetal pakora: verdura rebozada
3,50 €
Onion Bhaji
Onions fried with gram flour
Cebolla bhaji: cebolla rebozada con harina de garbanzos
3,50 €
Aloo Tikki
Mashed potatoes battered and fried
Puré de patatas rebozado
3,50 €
Paneer Pakora
Cottage cheese fritters
Queso rebozado
4,00 €
Chicken Pakora
Chicken fritters
Pollo pakora
4,00 €
Veg Curry
Vegetables with curry sauce
Verdura curry: verdura con salsa de curry y especias
7,00 €
Matar Paneer
Green peas cooked with cheese and sauce
Guisantes con queso y salsa curry
7,50 €
Palak Paneer
Spinach with cheese and curry sauce
Espinacas con salsa y queso
7,50 €
Bombay Aloo
Potatoes with tomato and touch of curry sauce
Patata con tomate y curry (picante)
6,00 €
Tarka Daal
Lentils cooked with spices
Lentejas cocinadas en especias
7,00 €
Daal Makhani
Lentils cooked with butter
Lentejas en salsa de mantequilla
7,00 €
Saag Aloo
Spinach with potato and sauce
Espinacas con patatas y salsa
7,00 €
Chana Masala
Chickpeas cooked with tomatoes, peppers and onion sauce
Garbanzos en tomate, pimiento, cebolla y salsa
6,00 €
Baingan Bhartha
Roasted eggplant mashed and cooked with onion sauce
Berenjena bartha: puré de berenjena asada con tomate y cebolla
7,00 €
Aloo Gobi
Caulifower and potato cooked with sauce and spices
Coliflor y patatas cocinadas en poco de salsa y especias
7,00 €
Chicken Mango Curry
Chicken cooked with mango flavours and curry
Pollo cocinado con mango pulp y con salsa curry
10,50 €
Chicken Moksha
Chicken cooked with honey, sesame seeds and curry
Pollo cocinado con miel, sésamo y salsa curry
10,50 €
Chicken Lababdar
Chicken prepared in oven cooked with capsicum and curry sauce
Pollo preparado en horno cocinado con pimiento y curry
9,50 €
Chicken Chatpata
Chicken cooked with curry and yogurt sauce
Pollo cocinado con curry y salsa yogurt
9,50 €
Chicken with Vegetables
Chicken cooked with vegetables
Pollo cocinado con verduras
9,50 €
Chicken Munira
Chicken cooked with capicum, dry fruits and sweet sauce
Pollo cocinado con pimientos, frutos secos y salsa dulce
9,50 €
Fish Curry
Fish cooked in curry sauce
Pescado cocinado en salsa curry
10,50 €
Fish Lababdar
Fish prepared in oven cooked with capsicum and curry
Pescado preparado en horno cocinado con pimientos y salsa curry
10,50 €
Fish Korma
Fish cooked with curry, cream and dry fuits sauce
Pescado preparado con salsa curry, nata y salsa de frutos secos
10,50 €
Lamb Aloo Masala
Lamb cooked with curry, tomato sauce and potato
Cordero cocinado con salsa curry, salsa tomate y patatas
10,50 €
Lamb Lababdar
Pieces of lamb prepared in oven cooked with capsicum and curry
Trozos de cordero preparado en horno cocinado con pimiento y curry
10,50 €
Babli Handi
Lamb cooked with vegetables
Cordero cocinado con verduras
10,50 €
Paneer Korma
Cheese cooked with curry sauce and with dry fruits paste
Queso casero cocinado en salsa curry y frutos secos
9,00 €
Kadai Paneer
Cheese cooked with capsicum an potatos
Queso casero cocinado con pimientos y patatas
8,00 €
Peshawari Naan
Frutos secos
3,50 €
Achar
Especias de la India
1,00 €
Hamburguesa Vegetal
Lechuga, tomate, cebolla, empanada veg
4,00 €
Hamburguesa Normal
Pan, lechuga, tomate, carne y salsa
4,00 €
Hamburguesa de Queso
Lechuga, tomate, jamón, carne y queso
5,00 €
Hamburguesa Grande
Lechuga, tomate, jamón, doble de carne y patatas
6,95 €
Cerveza Sin Alcochol - Lata
1,80 €
Chicken Biryani
Pollo biryani
11,00 €
Lamb Biryani
Cordero biryani
12,50 €
Mix Biryani
Mixto pollo y cordero
12,50 €
Prawn Biryani
Gambas biryani
13,00 €
Veg Biryani
Verduras biryani
9,95 €
Calzone Normal - 40cm
Salsa de tomate, queso, salami, jamón york y champiñones
12,50 €
Calzone Döner - 40cm
Salsa de tomate, queso, cebolla, carne de pollo o ternera
12,50 €
Calzone Döner - 32cm
Salsa de tomate, queso, cebolla, carne de pollo o ternera
10,00 €
Pizza Margarita 26cm
Salsa de tomate y queso
5,00 €
Pizza Margarita 32cm
Salsa de tomate y queso
7,00 €
Pizza Margarita 40cm
Salsa de tomate y queso
10,50 €
Pizza Jamón 26cm
Salsa de tomate y jamón york
6,00 €
Pizza Jamón 32cm
Salsa de tomate y jamón york
8,00 €
Pizza Jamón 40cm
Salsa de tomate y jamón york
11,99 €
Pizza Bacon 26cm
Salsa de tomate, queso y bacon
6,00 €
Pizza Bacon 32cm
Salsa de tomate, queso y bacon
8,00 €
Pizza Bacon 40cm
Salsa de tomate, queso y bacon
11,99 €
Pizza Salami 26cm
Salsa de tomate, queso y salami
6,00 €
Pizza Salami 32cm
Salsa de tomate, queso y salami
8,00 €
Pizza Salami 40cm
Salsa de tomate, queso y salami
11,99 €
Pizza Atún 26cm
Salsa de tomate, queso, atún y cebolla
6,00 €
Pizza Atún 32cm
Salsa de tomate, queso, atún y cebolla
8,00 €
Pizza Atún 40cm
Salsa de tomate, queso, atún y cebolla
11,99 €
Pizza Hawaiana 26cm
Salsa de tomate, queso, piña y jamón york
6,50 €
Pizza Hawaiana 32cm
Salsa de tomate, queso, piña y jamón york
8,50 €
Pizza Hawaiana 40cm
Salsa de tomate, queso, piña y jamón york
11,99 €
Döner Pizza 26cm
Salsa de tomate, queso, carne asada de pollo, ajo y cebolla
6,00 €
Döner Pizza 32cm
Salsa de tomate, queso, carne asada de pollo, ajo y cebolla
8,00 €
Döner Pizza 40cm
Salsa de tomate, queso, carne asada de pollo, ajo y cebolla
11,99 €
Pizza Carbonara 26cm
Salsa de tomate, queso, jamón york y huevo
6,00 €
Pizza Carbonara 32cm
Salsa de tomate, queso, jamón york y huevo
8,00 €
Pizza Carbonara 40cm
Salsa de tomate, queso, jamón york y huevo
11,99 €
Pizza 4 Quesos 26cm
Salsa de tomate y 4 quesos
6,00 €
Pizza 4 Quesos 32cm
Salsa de tomate y 4 quesos
8,00 €
Pizza 4 Quesos 40cm
Salsa de tomate y 4 quesos
11,99 €
Pizza Prosciutto 26cm
Salsa de tomate, queso, jamón york y champiñones
6,00 €
Pizza Prosciutto 32cm
Salsa de tomate, queso, jamón york y champiñones
8,00 €
Pizza Prosciutto 40cm
Salsa de tomate, queso, jamón york y champiñones
11,99 €
Pizza 4 Estaciones 26cm
Salsa de tomate, queso, bacon, jamón york y champiñones
6,50 €
Pizza 4 Estaciones 32cm
Salsa de tomate, queso, bacon, jamón york y champiñones
8,50 €
Pizza 4 Estaciones 40cm
Salsa de tomate, queso, bacon, jamón york y champiñones
12,50 €
Pizza Gambaretti 26cm
Salsa de tomate, queso, gambas y ajo
6,50 €
Pizza Gambaretti 32cm
Salsa de tomate, queso, gambas y ajo
8,50 €
Pizza Gambaretti 40cm
Salsa de tomate, queso, gambas y ajo
12,50 €
Pizza di Mare 26cm
Salsa de tomate, queso, gambas, ajo y calamares
7,00 €
Pizza di Mare 32cm
Salsa de tomate, queso, gambas, ajo y calamares
9,00 €
Pizza di Mare 40cm
Salsa de tomate, queso, gambas, ajo y calamares
13,00 €
Pizza Barbacoa 26cm
Salsa barbacoa, queso, jamón york, carne asada pollo/ternera
7,00 €
Pizza Barbacoa 32cm
Salsa barbacoa, queso, jamón york, carne asada pollo/ternera
9,00 €
Pizza Barbacoa 40cm
Salsa barbacoa, queso, jamón york, carne asada pollo/ternera
13,00 €
Pizza Caprese 26cm
Salsa de tomate, mozzarella y rodajas de tomate fresco
6,00 €
Pizza Caprese 32cm
Salsa de tomate, mozzarella y rodajas de tomate fresco
8,50 €
Pizza Caprese 40cm
Salsa de tomate, mozzarella y rodajas de tomate fresco
12,50 €
Pizza Pesto 26cm
Salsa de tomate, salsa pesto, tomate fresco, mozzarella
6,00 €
Pizza Pesto 32cm
Salsa de tomate, salsa pesto, tomate fresco, mozzarella
8,50 €
Pizza Pesto 40cm
Salsa de tomate, salsa pesto, tomate fresco, mozzarella
12,50 €
Pizza Chorizo Picante 26cm
Salsa de tomate, mozzarella y chorizo picante
6,00 €
Pizza Chorizo Picante 32cm
Salsa de tomate, mozzarella y chorizo picante
8,50 €
Pizza Chorizo Picante 40cm
Salsa de tomate, mozzarella y chorizo picante
12,50 €
Pizza Jamón Serrano 26cm
Salsa de tomate, rúcula, jamón serrano y parmesano
6,00 €
Pizza Jamón Serrano 32cm
Salsa de tomate, rúcula, jamón serrano y parmesano
8,50 €
Pizza Jamón Serrano 40cm
Salsa de tomate, rúcula, jamón serrano y parmesano
12,50 €
Pizza Funghi 26cm
Salsa de tomate, queso y champiñones
6,00 €
Pizza Funghi 32cm
Salsa de tomate, queso y champiñones
8,00 €
Pizza Funghi 40cm
Salsa de tomate, queso y champiñones
11,99 €
Pizza Vegetal 26cm
Salsa de tomate, queso, cebolla, champiñones, pimiento, aceitunas, ajo y espinacas
6,00 €
Pizza Vegetal 32cm
Salsa de tomate, queso, cebolla, champiñones, pimiento, aceitunas, ajo y espinacas
8,00 €
Pizza Vegetal 40cm
Salsa de tomate, queso, cebolla, champiñones, pimiento, aceitunas, ajo y espinacas
11,99 €
Calzone Normal 26cm
Salsa de tomate, queso, salami, jamón york y champiñones
8,00 €
Calzone Normal 32cm
Salsa de tomate, queso, salami, jamón york y champiñones
10,00 €
Calzone Döner - 26cm
Salsa de tomate, queso, cebolla, carne de pollo o ternera
8,00 €
Calzone Döner - 32cm
Salsa de tomate, queso, cebolla, carne de pollo o ternera
12,00 €
Milanesa Napolitana de Pollo con Salsa Barbacoa
9,50 €
Milanesa Napolitana de Ternera con Salsa Barbacoa
9,50 €
Milanesa Pollo
Pollo/ternera, ensalada y patatas
7,00 €
Milanesa Ternera
Pollo/ternera, ensalada y patatas
7,00 €
Milanesas Napolitana Pollo
Ensalada, pollo/ternera, salsa de tomate, queso, mozzarella y patatas
8,50 €
Milanesas Napolitana Ternera
Ensalada, pollo/ternera, salsa de tomate, queso, mozzarella y patatas
8,50 €
Milanesa Blanca Amarilla Pollo
Ensalada, pollo/ternera, dos huevos y patatas
8,50 €
Milanesa Blanca Amarilla Ternera
Ensalada, pollo/ternera, dos huevos y patatas
8,50 €
Mango Ice Cream
Helado de mango
3,00 €
Vainilla Ice Cream
Helado de vainilla
3,00 €
Naan, Pan Indio Peshawari
Con frutos secos
3,50 €
Naan, Pan Indio Mantequilla
3,50 €
Contacta con nosotros
Encuéntranos
Calle Navarra 41, Ibiza, 07800
Horario de apertura
Por favor, ten en cuenta que el tiempo de entrega puede variar
Realizamos entregas en
07800, 07813, 07817